Bedroom tax defeat for Westminster council in landmark case
Barrister Surinder Lall, who is blind, wins appeal as his spare room stores essential equipment and has never been a bedroom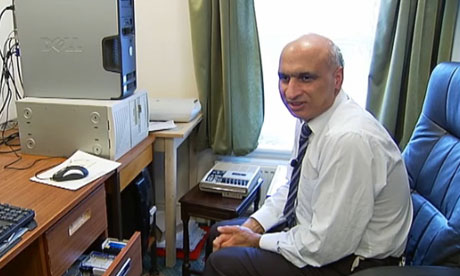 Surinder Lall, who is blind, argued successfully to a tribunal that a room in his flat classified as a second bedroom had never been used as one and had always been where equipment helping him to lead a normal life was kept.
In his decision notice, the judge wrote: "The term 'bedroom' is nowhere defined [in the relevant regulations]. I apply the ordinary English meaning. The room in question cannot be so defined."
Westminster council said it had previously invited him to apply for a discretionary payment from a £190m fund made available by the government for disabled and other vulnerable tenants in order to make up the shortfall, but he was turned down.
Westminster stressed it had based its decision to cut his benefit on the information supplied by his landlord, which had classified the equipment room as a bedroom until shortly before the tribunal hearing.
Coral Williams, a solicitor who assisted Lall with his case, said local authorities and social housing tenants should look closely at the decision.
Permission was granted on Wednesday for lawyers representing adults and children with disabilities who are challenging the bedroom tax to take their fight to the court of appeal, after losing a high court challenge in July.