Fear of homelessness is the biggest worry for people leaving care
Bed and breakfasts will not cut it. We need better safety nets for the young care leavers who struggle to make ends meet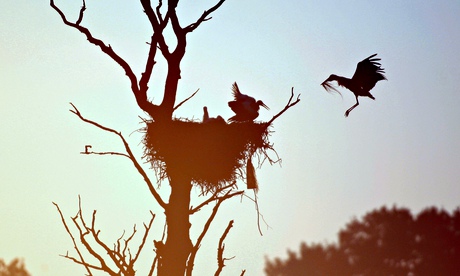 For most young people, making the transition to adulthood and independent living is conducted with the support of parents. But for those looked after by councils, the prospect of living alone can be full of anxiety. As chief executive of Barnardo's, my team and I see the struggles of young care leavers first hand as they take their first tentative steps in the adult world.
Young care leavers often end up in unsafe or insecure accommodation, such as rundown flats or unsuitable shared housing. This can lead to debt, worry and loneliness, as many struggle with basic life skills, such as how to pay bills or how to prepare home-cooked food. Others face the risk of eviction, sofa-surfing or even sleeping rough.
For many,
our recent findings show
, the biggest fear is
homelessness
.During our research, one care leaver described the sheer anxiety and uncertainty felt at the prospect of living alone for the first time: "What I am scared about is that I'll get to the point where I can't cope alone. There's no way of getting back into care once you leave it; as soon as you've left, you can't go back."
The children's charity Barnardo's helps many vulnerable young people who are unprepared for the realities of leaving care. They have often been through turbulent childhoods, so a sudden change in circumstances can precipitate poor mental or physical health. Young people need someone to turn to.
The charity teams up with local authorities to offer care leavers supported accommodation and lodgings, tenancy advice, mentoring and befriending schemes.
These young people often experience severe difficulties in finding accommodation that meets their practical and emotional needs. They may have little choice in where they live – and unsuitable, unchosen housing will almost always fail to offer the stability they need to get on the right path for a successful future.
Yes, there are substantial safeguards in legislation and guidance for care leavers' accommodation.
The staying put reforms
(which Barnardo's jointly lobbied for) have now been made law – so more young people can stay in supportive foster homes until they feel better prepared to leave and fend for themselves. Nonetheless, new problems such as the bedroom tax, a lack of one bedroom properties, and cuts to local housing allowance rates mean that it is increasingly difficult for young people – and care leavers, particularly – to find and stay in suitable housing. Despite legislation, however, more action is needed on the ground.
Before next week's
Local Government Conference 2014
, Barnardo's is calling for local authorities to strengthen the partnerships between their children's services and housing departments. Responsibilities and budgets are split between different parts of local authorities, which is making for an inconsistent support framework accross the country. We want authorities to work together with voluntary organisations to provide better accommodation for more of these vulnerable young people. They could be doing much more both to understand care leavers' needs and in helping them with practical tasks such as managing rental payments. When problems arise, they should be more flexible in giving them a second chance.
The government also needs to extend the support it gives to care leavers. All of them up to 25 years old should be offered personal advisers – and not just those wanting to go back into education or training.
On the rocky road to adulthood it is vital to have a stable roof over your head. But bricks and mortar don't make a home by themselves. Accommodation needs to be safe, suitable and comfortable if young people are to thrive. Care leavers, like other young people, need to feel they have someone who can provide a listening ear and open arms when they need help, advice and support.
We need better emergency provision for care leavers whose accommodation breaks down. For instance, some local authorities may be tempted to use B&Bs as a sticking plaster – but they need to work towards ensuring they are only a short-term option, used when no other provision is available. Other more suitable options – such as supported lodgings, crash pads, youth hostels or assessment centres – need to be equipped to provide immediate support.
I will not turn away this vulnerable group of young people in their struggle to secure one of life's basic human needs – a home. My colleagues and I will work with local authorities, children's services and housing departments, to help make the transition from care into independent living a smooth one.