Conservative party chairman responds to accusations that government has systematically misrepresented the poorest in society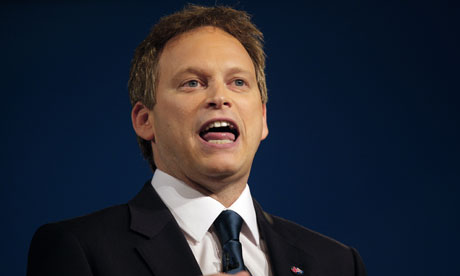 Labour has produced fresh evidence, based on information from councils about unoccupied properties, suggesting that 19 out of 20 families affected would be unable to move to a smaller property even if they wanted to because suitable social housing is not available in their area.
But the bedroom tax is just one of several landmark benefit changes coming into effect this month, making April 2013 potentially a decisive moment in the reshaping of the welfare system, as well as one having maximum impact on those most affected by the government's austerity-driven cuts.
Morrison and other church figures were promoting a report published recently by the four churches accusing politicians and the media of promoting six myths about the poor: that they are lazy; are addicted to drink or drugs; are not really poor; cheat the system; have an easy life; and that they caused the deficit.
"The systematic misrepresentation of the poorest in society is a matter of injustice which all Christians have a responsibility to challenge," the report says.
Morrison said: "We saw that people who we value, who we believe God values and God loves, we saw them being insulted day in and day out in the media, and that needed to stop. The consequence of the attitudes towards the poor is that welfare cuts like this become more acceptable, so it's right that we criticise that too."
The churches spoke out as Shapps issued a news release over the weekend claiming that 878,300 people claiming incapacity benefit – more than a third of the total – had chosen to "drop their benefit claim entirely rather than face a medical assessment". The release implied that many of those claims were bogus, but no information was given about why claims were dropped.
Campaigners claimed the claim was an example of the misrepresentation criticised by the churches. Sue Marsh, a sickness and disability benefits campaigner, said: "People drop claims for all sorts of reasons but the majority, according to the Department for Work and Pensions' own figures, found work or got better. That shows that people are generally honest."
Tony Wilson, from the Centre for Economic and Social Inclusion, described Shapps's news release as an unhelpful diversion from the real problem. "There's no evidence at all that people have closed their claims because of the test," he said.
Shapps told interviewers that he "absolutely" disagreed with the argument from the church coalition that the poor were being penalised.
He said the overall aim of the government's welfare changes was to ensure that it paid to be in work and insisted that tackling the deficit was a moral cause. "One of the cruellest things of all is to have a huge deficit in this country, meaning that everyone's children will be expected to pay back for our debt today. That is unfair as well," he said.
In one interview, he criticised a BBC News presenter for asking him about the "bedroom tax". "You are using Labour's term. And you are wrong," he said. "A tax is something people pay out of income."
The Tory chairman said the bedrooms measure was ending the "spare room subsidy" – "a common-sense reform which in the end will help house more people".