Link
Renters have to deal with bedroom tax, some disabled people totally lose benefits – but if you're a millionaire you'll be quids in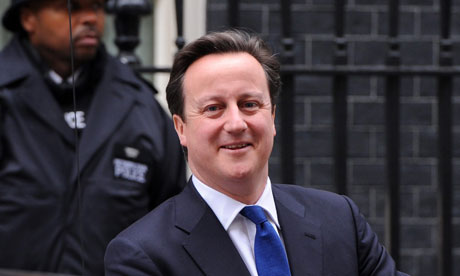 Unlucky for some is an understatement, at the dawn of financial new year 2013. The cuts are coming so thick and fast, that for many April will feel like a slap round the face with a cold fish.
First up, hard-up renters are about to discover that they really can't win.
The council tax will continue to charge (slightly) more of waged people in large than small homes – it is only in respect of the poor that we are heading back to the 1980s. Exactly as then, town halls are suddenly going to be charged with pursuing poor people for a chunk – then, as now, around a fifth – of their local tax bill. Far more than the flat rate for dukes and dustmen, it was the impracticality of chasing so many people for modest amounts that unleashed "fiscal anarchy" last time. This time the chaos could be redoubled, because every council is writing its own rebate rules.
But perhaps it will all go swimmingly, in which case look out for other welfare state trouble spots. The great NHS overhaul goes live on Monday, and horror stories could emerge sooner rather than later if some GPs prove either incompetent or corrupt in handling the purse strings being thrust on them. Next, a few months down the line, the switch is flicked on Iain Duncan Smith's universal credit. With a new computer, new rules and a need to run old and new systems in parallel, the risks are plain. The government has been winning the moral argument about "scroungers" till now, but this could be the year that it finds itself mired in an argument about competence, which could prove harder to win.
I don't want to write a new year message of unremitting gloom. So let's remember that this week top tax is being trimmed by 5p in the pound, a change worth well over £40,000 annually – so long as you're earning a million. So amid the hunt for good news in 2013/14, it seems especially pressing to wish everybody a prosperous new year.