New bill seeks to repeal outdated state HIV discrimination laws
Proposed federal legislation targets 32 US states that retain laws making it illegal to not declare HIV status to sexual partners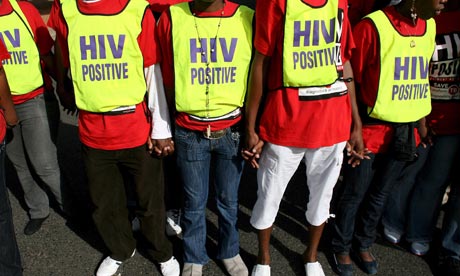 Senator Chris Coons of Delaware joined existing efforts in the House of Representative by sponsoring legislation to roll back laws regulating the sexual activity of HIV-positive patients, many of which were introduced during initial waves of Aids panic in the 1980s.
His proposed federal legislation is targeted at 32 US states that retain laws making it illegal to not declare HIV status to sexual partners, regardless of whether there is a risk of transmission. Thirteen of these states also criminalise non-sexual acts, such as spitting, even though transmission by saliva is now thought impossible in such cases.
Coons, a member of the Senate judiciary committee, said such policies unfairly stigmatise the disease by applying differing legal standards for people with HIV, who can still be prosecuted for deliberate transmission of the virus under other criminal laws.
"It's simply not fair that someone having been diagnosed with a chronic, treatable medical condition should automatically be subject to a different set of criminal laws," he said.
"A disturbing number of state and local criminal laws pertaining to individuals with HIV/Aids are rooted not in science, but outdated fear. Rather than recognising that HIV/Aids is a treatable medical condition, these laws perpetuate the idea that HIV is a deadly weapon and people with HIV/Aids are dangerous criminals."
Her bill has attracted 34 co-sponsors since May and was jointly introduced by Florida Republican Ileana Ros-Lehtinen.
However, the latest attempt to galvanise support in the Senate was delayed a day after failed efforts to attract a Republican co-sponsor for the legislation, and congressional staff are privately pessimistic about the prospects of either bill gathering sufficient bipartisan support to make swift progress.
Its study of records in 19 states found 541 cases over the last decade where people have been convicted of, or pleaded guilty to, criminal charges for not disclosing that they were HIV-positive.
One example saw a man in Iowa sentenced to 25 years in prison for having condom-protected sex with another man whom he failed to inform of his HIV status, but was not infected.
The punishment was reduced to a year's suspended sentence on appeal, but other cases were found where prisoners caught having oral sex saw their jail terms lengthened by a year or more under state legislation.
In 60 cases where ProPublica was able to find extensive documentation, only four involved complainants who actually became infected with HIV.
Coons said such legislation was counter-productive from a public health perspective because it discouraged people from finding out whether they were HIV-positive.
"Our laws need to catch up to our science, and this bill would take an important step in that direction," he said.
"They run counter to effective public health strategies, discourage HIV testing, and perpetuate unfair stigma and discrimination against people living with HIV/Aids – people who are our friends, family, and neighbours."