Police search Charlie Sheen house for weapons
March 11, 2011 1:31 a.m. EST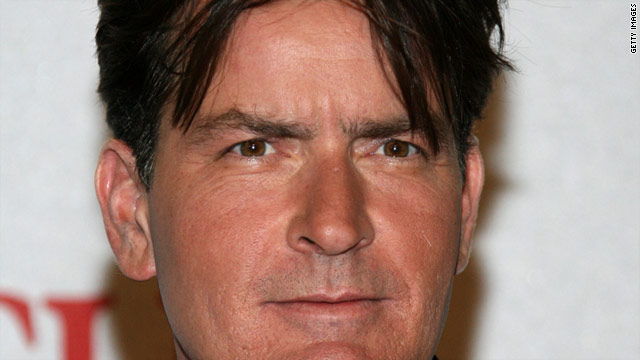 STORY HIGHLIGHTS
NEW: Sheen says he has no weapons at his house, a source says
"All good here on homefront," Sheen said on his Twitter
A temporary retraining order was filed against Sheen this month
His estranged wife says he threatened to killer last month
Los Angeles (CNN)
-- Authorities were at the home of Charlie Sheen late Thursday night, investigating a possible violation of a temporary restraining order taken out against the actor this month, police said.
"It's not a raid," said Los Angeles police spokeswoman Norma Eisenman.
The restraining order states the restrained person cannot possess, have, buy or try to buy, receive or try to receive, or in any other way get guns, other firearms or ammunition.
It came to the attention of the Los Angeles police department that Sheen is the registered owner of firearms, Eisneman said.
The visit by police to Sheen's home Thursday night was to determine whether he had firearms and ammunition in his possession, she said.
Charlie Sheen the chef?
Is Charlie Sheen strapped for cash?
A source close to Sheen told CNN that the actor knew authorities were coming to search his home for firearms. Sheen told the source that he has no weapons there.
The actor took to Twitter immediately afterward, informing his 2.5 million followers, "all good here on homefront. all reports are false. I'll explain more very soon."
The restraining order was filed March 1 after Sheen's estranged wife Brooke Mueller requested it alleging that he had threatened to kill her.
"I will cut your head off, put it in a box and send it to your mom," Mueller claims that Sheen told her late last month.
The revelations were in a court document that resulted in a court order that removed Sheen's twin boys from his home.
Warner Bros fired Sheen from the hit sitcom "Two and a Half Men" on Monday after his long-running rant against the show's producers.
Warner Bros is owned by TimeWarner as is CNN.