The BART Strike is Not Just About Wages; There's Bigger Things At Stake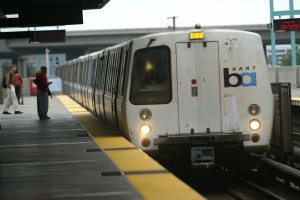 Today BART is on Strike and in usual fare the media is shaping the debate to be BART workers who are 'well paid' vs riders who are struggling. That's the narrative… Here's a few things to keep in mind.
1) The average wage ratio between CEO and workers around the world is 10-1, maybe 12-1 which is considered high.. In the US the average ratio is 319-1 and growing.. It's a simple equation of the rich get rich and poor get poorer.. That sets the condition for animosity to be directed at fellow workers who kick up dust to get better wages or for the average person to care very little if striking workers get replaced.. Why? because everyone is stressed out and living on the edge with little or no job security.
2) To those who feel BART workers get 'too much'.. what does that mean? They make more than you hence they shouldn't get what they feel they deserve? What wage would make it ok strike? 10k? 20k? 30k? 40k? Do we express similar concerns about high six figured executives who are not directly servicing you who have demanded they get paid or have raised fares on you to make sure they are well compensated?
I saw folks running around last month complaining that workers at fast food joints shouldn't be asking for 15 bucks an hour, that somehow they were greedy.. even as those places make billions a year..Whats an ok wage for 40 year old working at fast food joint when they can no longer get work? 10 an hour even as it is being shown one needs to be on public assistance to make ends meet at such a low salary? The overwhelming majority of new jobs added to the economy in the past 5 years have been low wage 7.25 hour jobs..The goal is to get all of us happily working at such wages.
I would encourage folks to peep this report to get a better understanding of whats jumping off.
I seen folks complaining about a BART strike not complain that Congress was getting wage increases while voting to cut wages and benefit packages to their underpaid staffers who do all the work, read the bills, make recommendations on votes etc.. Last week during the shutdown Congress voted to strip their staffers of benefits..Would they be greedy if they went on strike, or are we happy they don't have a union to protect them, thanks to Congress voting to prohibit that??
Far too many have been silent when there were calls to protest executives getting wage increases while fares were being raised, many declined to join those protests or do a people's strike.
3) The media narrative has been to interview people and paint a story of how the average commuter is inconvenienced by the 'evil BART workers' who are striking… Now corporate owned news outlets are running around with cameras in hand asking how you feel..Now they are expressing concern. This is the same news outlet that went nowhere near an unemployment office, WIC lines or into your poor neighborhood to ask how you felt when the government was shut down for the past two weeks..
These are the same media outlets who never came around to ask how you were inconvenienced when BART fares went up last year, the year before and the year before that, when there were no BART strikes and executives were getting raises.
These same outlets were nowhere to be seen asking about your hardships when BART increased daily parking rates to go along with your increased fares.. Some parking lots charge 5 bucks a day in poor neighborhoods like West Oakland while remaining damn near free in rich neighborhoods… Lets talk about that.
4) Last BART strike I personally witnessed reporters running trying to egg on commuters to speak out against BART workers.. They had a rough go of it.. They were frustrated because while the BART strike was unnerving many poorer workers understood and didn't trip.. You wouldn't know that from the coverage..In one instance one of the reporters from KRON actually asked if they was anyone angry with BART workers.
This time around almost all the news outlets are doing coverage in affluent communities like Walnut Creek where parking is $1.50 a day vs $5 in West Oakland. I guess they are hoping to find commuters who will fit the 'Unions suck, Bart workers are greedy narrative'…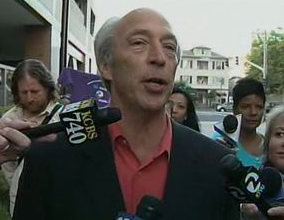 Tom Hock BART's lead negotiator
Make no mistake about what's going here.. The end game for BART executives is to break the union and limit workers rights..This is why the lead negotiator Tom Hock who makes 400k a year in tax payer money, not counting 50k in expenses, and not even a Bay Area resident, went on vacation for two weeks in the middle of negotiations.
Last week in the 11th hour he bounced out-of-town to do a speaking gig in Southern Cali on 'how to negotiate a deal'.. He was brought in to bust up the union not work things out..Remember the money concerns were agreed upon by the union.. They agreed to the offer…. the sticking point was the Hock and his team inserting language that would prevent BART workers from striking.. When BART unions pushed to have this taken to arbitration, BART management refused.. That's called union busting..
Busting unions is not limited to BART, this has been going on all over the country.. We are seeing that where ever there are public sector unions which are comprised of people of color, then the attacks are all out to shut it down.. That ranges from the postal unions to public transit unions to teacher unions etc.. Let the media outlets cover that.. Let the media ask why so many POC are even in those unions and the long history and continued practice of discrimination in many private sectors.
Let's note the 'greedy workers shouldn't be striking' narrative has not been applied to screen writers, actor guild and even SAG/ AFTRA members which many news reporters covering the BART strike are a part, even when they did work slowdowns or went on strike while holding down million dollar salaries..
We seem to have given sports teams a pass, Hockey, Football, Basketball, Baseball etc.. all who have gone on strike in spite them making millions..More people attend the games than ever before, even with high-priced, tickets, high cable and TV bills and out of this world tax payer stadium costs, to watch the teams etc.. Folks didn't stop wearing their football jerseys talking about greedy players .. why? because they understand these owners make billions..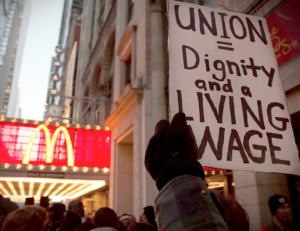 However last summer when concession workers who don't get benefits and barely and made 10 bucks an hour went on strike, we heard the 'workers are greedy narrative pop up..
All of us should be fighting to make sure workers of every stripe have job security, living wages and safe conditions on their jobs.. If the conditions at your workplace are lousy, no benefits, wack wages and a tyrannical bosses, you should be asking how can those conditions change?
Instead of getting upset about workers striking ask yourself why your boss is making you come to work vs telecommute, or allowing you flex time or making accommodations so you can park your car? Many employers have not made such moves..why? Because they have invested in a business culture and ethos that wants to bash on workers and keep them on edge as a way to get you to accept lower wages and messed up work conditions for fear of you losing your job.